Shrove Pancake Supper
Shrove Pancake Supper
Tuesday, February 13, 2018

Important: This event has already occurred.

6:00PM - 7:00PM
Banquet Hall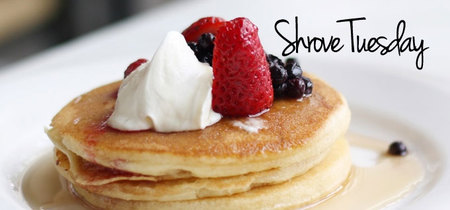 We look forward to seeing you at this pancake feast! Connect with old friends and new on this, the threshold of Lent.
Tuesday, February 13th at 6 p.m. By donation at the door.
Shrove Tuesday, also known as Mardi Gras, translates as "Fat Tuesday"… was thus named to remember the invitation to "fast" from 'fat-rich' food during Lent. But actually, it is much broader than that… like "fasting" from certain behaviours that are hurtful to ourselves, to others, to the environment... developing a fresh prayer practice... and in the process, building new life-habit!
Return to Events
---